Advertising Campaign, Digital, Web, Social Media
Brochure, Original Content
By partnering DIYers and YellaWood we were able to mobilize the fight against boring backyards. We created a series of :15 second films that illustrated how simple life hacks could prevent foibles from harshing one's mellow. These film shorts drove folks to downloadable plans complete with step-by-step instructions and material checklists enabling DIYers of all skill levels to take these projects head-on.
DIY Hack Videos for Web and Social Media

Slice of Life Demo Videos

Product Built, Accurate CAD 3D and Physical Models

Cinemagraphs

VFX Composite for Live Action and CGI Integration

Promotional Teasers for the Campaign

Micro Website

Process, Case Study and Sizzle Reel Videos
Over 5 Million Impressions reached within the first month on Facebook and Instagram

All-Time Most Viewed YellaWood video on YouTube with 1,079,563 views per video

Top 3 Most Popular YellaWood videos, all 3 spots taken by Backyard Better campaign

40 Animated and Live Action Videos with 14 Story Lines, Delivering 10x the assets originally asked for by our client
Advertising Campaign, Digital, Web, Social Media
Print, Event, Music, Original Content, Virtual Reality Experience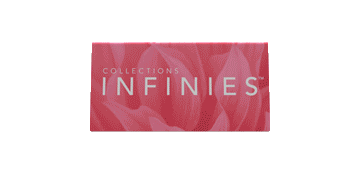 This is Collections Infinies: the ultimate disruptive design experience. This unique breakthrough in custom printed luxury vinyl flooring breathes new life into the design process through co-creation. This integrated campaign unveiled how folks from the A&D community can now collaborate with design titans Stefan Sagmeister, Suzanne Tick, Georgie Stout, Krista Ninivaggi, and D.B. Kim. The experience provided a preview of the product, the process and the inspiring possibilities of what's possible when influential design minds meld.
Snapchat Geofilters, Facebook Canvas

Teaser, Designers, Product Launch, Casestudy Videos

3D Visualization Fly-through Animations

Portrait, Still Life, Product Photography

Google Cardboard VR Experience

Poster, Media Kit, Product Book Print Design

Concept/Inspiration Proximity Based Sound Design

Original Score Music Compose

Web Assets for Interactive Tools
Over 84 Million Total Media Impressions

598,855 Facebook Canvas Impressions

137,326 Unique Facebook Users

4,694 Video Views

1,116 Snapchat Geofilter Views in 3 days at NeoCon

47 Secured Media Opportunities

Winning The 2016 Best in Show NeoCon Award along with 11 other Gold and Silver awards

Getting Published about on major Art and Design journals and Magazines such as Azur, Contract Disruptive Designs, Interior Design, Design: Retail, Floor Trends, Hospitality Design, FM Link, Floor Focus, Architect, Building Operating Management, Architizer, Architectural Products, AP Product Wire, FCM and The Huffington Post
TV Commercial, Print, Social, Video Production
Aerial Imaging, Medium Format Photography, 3D Simulation
A :30 TV spot to showcase a coordinated microcosm of people, purpose and performance, using dynamic composition, scale and sound to create an omnipresent view into the world of Saia, and to reflect an authentic depiction of the people, places and appropriate "grit' contributing to Saia's success in Driving Business for 95 Years.
Footage for :30 TV Spot

Aerial Imaging Stills and Video

Medium Format Stills for Print and Social

Retouch and Composite
AICP Production Cost Estimate

Log Line, Synopsis, Director's Statement

Mood Board, Visual Style, Story Board

Shot List, Call Sheet

Pre-Visualization, 3D Simulation, HDRI Lighting, PBR (Rendering)

Shot Plan

Shoot, Digital Cinema Video Production, Aerial Imaging, Medium Format Photography

Edit, Retouch, Composite, V/S FX, Animation, Color, Final Output Package

Collateral, Additional Content, Behind the Scenes, etc.

Submission